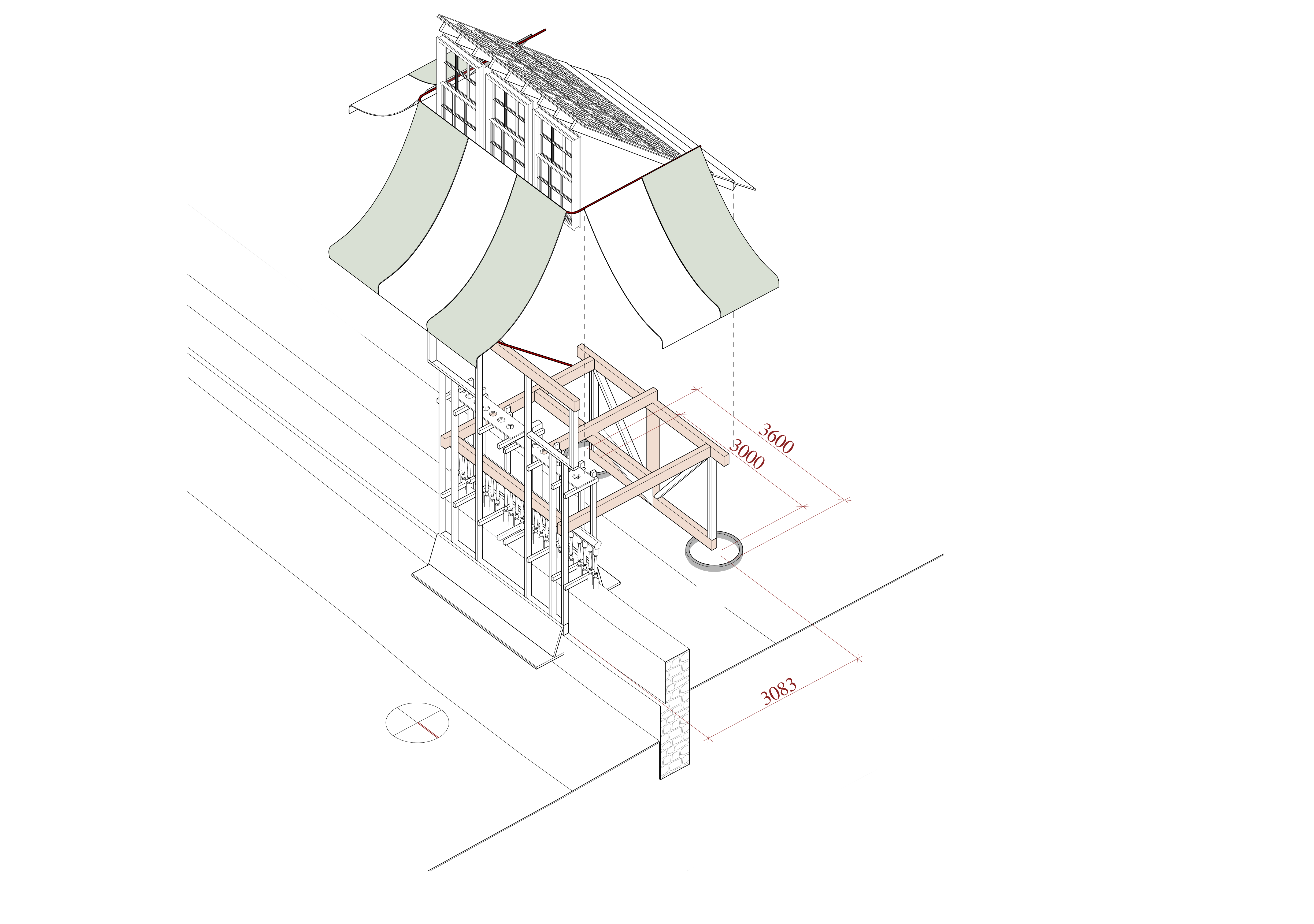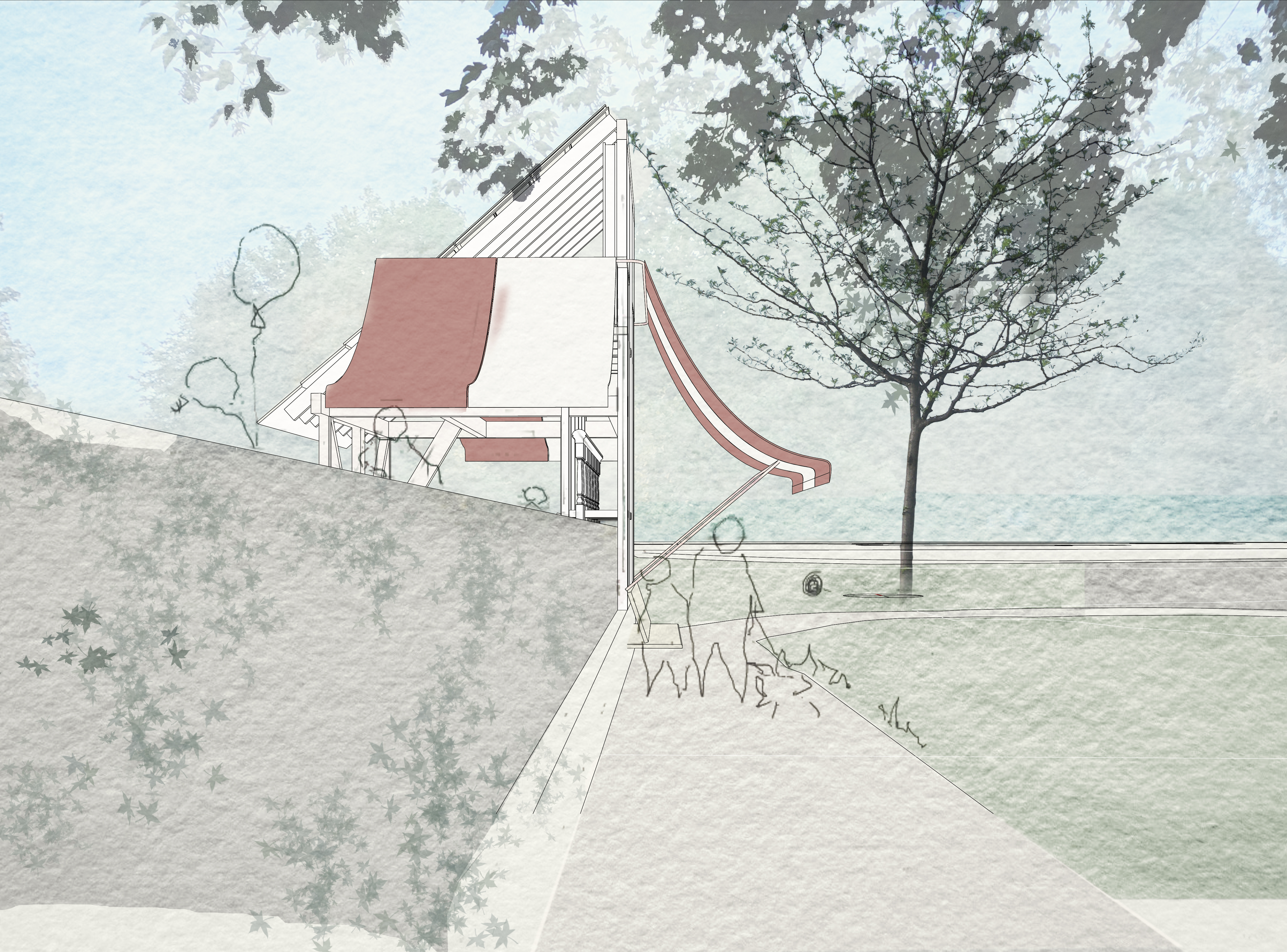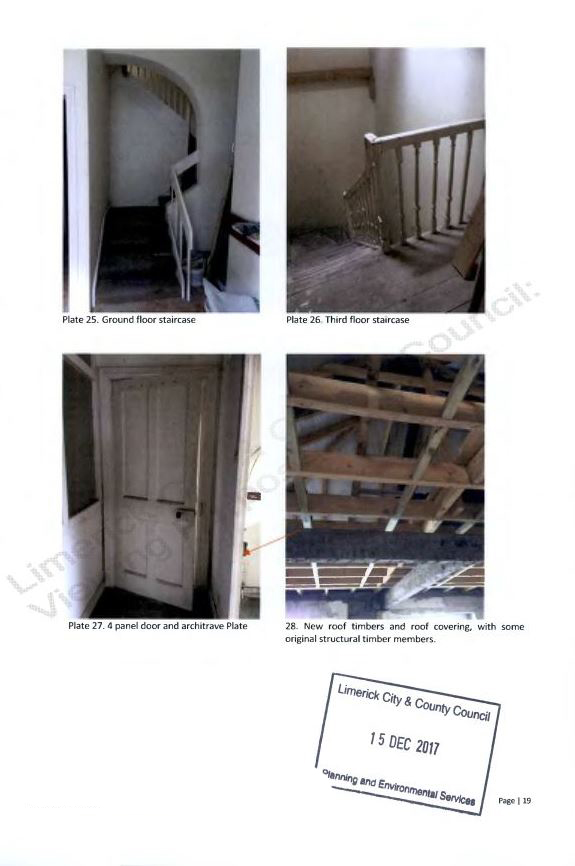 'Out To Pasture'
is a competition entry by Hannigan Cooke Architects in collaboration with
NOJI Architects
for the construction of a pavilion for the Open House Limerick Festival.
Our proposal locates the pavilion along a stone wall axis which runs north to south through Ted Russell Park, Limerick City. The existing pathways located on either side of the stone wall will pass through the pavilion. As an enclosure, the pavilion will provide a meeting point and shelter for activity, growth and celebration – encouraging people to integrate, interact and approach their environment in new ways. During the day the glazed roof and brightly coloured fabric awnings stretch out to provide shelter to occupants of the park. At night, with an array of solar lights, the pavilion serves as a beacon of safety, a lantern in the park.
Taking inspiration from the innovative growing methods of Georgian and Victorian societies and their ability to cultivate exotic fruits in hothouses and greenhouses across late 18th century Ireland, the pavilion is also a place for plants to grow. Inside, timber shelving will house potted plants. The sun's energy is captured through salvaged Georgian sash windows, allowing daylight to enter, while protecting the interior space and feeding the plants as the season progresses. To ensure a steady water supply to plants an irrigation system is fed by rainwater gathered from the west-facing roof pitch. As part of the pavilion's celebration of changing seasons and cyclical systems we propose that the majority of its construction materials are sourced locally and from existing buildings. The pavilion presents a conversation about value; of materials and of heritage and culture. By extracting or mining material that might otherwise be discarded and incorporating it into a new design, we extend the life of the old building fabric and imbue the new structure with a material familiarity.